Is your roof in need of repair? Is water leaking through the ceiling? Are shingles falling off? Yeah, it's no fun. But fear not, we've got you covered – pun intended. You will be safe with Platinum Roofing and Construction in Brevard County, Florida. We have a proven track record of delivering exceptional results on all our roof repair projects, so you can rest easy knowing your roof will be in good hands. We want to ensure you're well-informed, so we'll guide you through the steps to take when your roof needs repair.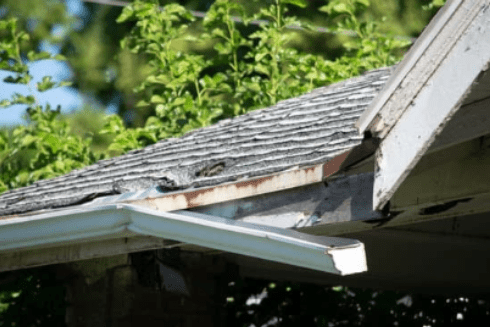 Step 1: Inspect the damage
To start, reach out to our contractors to assess the damage to your roof to determine the extent of the problem and necessary repairs. We'll examine the roof for missing, cracked, or damaged shingles and leaks or holes. We'll also inspect the gutters and downspouts for potential blockages that may impede proper water flow. If you require assistance identifying issues, our Platinum Roofing and Construction team offers a quality inspection and estimate to outline the required work. Give us a call to get your free quote today.
Step 2: Choose a reputable contractor
When it comes to roof repairs in Palm Bay, you want to be absolutely sure that the job is done right the first time. That's why choosing a reputable and reliable contractor who will give you peace of mind is crucial. Take the time to do thorough research on potential contractors by reading reviews, checking their ratings with the Better Business Bureau (BBB), and verifying their licensing and insurance credentials.
It is also important to consider their years of experience in the industry and ensure that they are transparent in providing detailed pricing information. By taking these additional steps, you can ensure that your roof repair project is in the hands of a trusted professional who will deliver high-quality workmanship and exceptional service. At Platinum Roofing & Construction, we pride ourselves on exceeding expectations every time!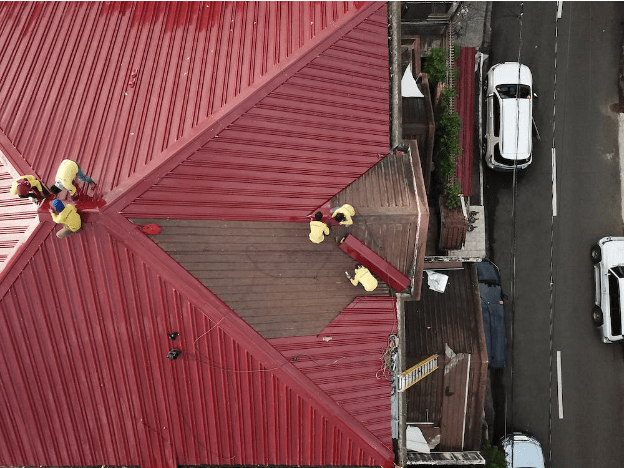 Step 3: Discuss the project details
Once you've carefully selected a contractor who aligns with your project requirements and preferences, it's time to delve into the project details. This crucial step involves discussing and clarifying the scope of work, ensuring that both parties are on the same page regarding the specific tasks and deliverables. Additionally, it is important to delve into the materials that will be used, considering factors such as quality, durability, and suitability for the project. Lastly, establishing an expected timeline for completion allows for effective planning and coordination.
During this discussion, it's highly encouraged to ask any pertinent questions you may have regarding the process. This includes seeking clarification on any technical aspects, understanding the workflow, or addressing any concerns that may arise. Open and transparent communication is key at this stage to ensure a smooth and successful project outcome.
It is crucial to feel comfortable with the contractor's plan before proceeding. Take the time to review and discuss the proposed approach, seeking reassurance that it aligns with your vision and expectations. This will help establish a strong foundation for collaboration and minimize any potential misunderstandings or surprises along the way.
Step 4: Get it in writing
Getting a written contract outlining the details of the project is always a good idea before any work begins. This should include the scope of work, materials used, expected timeline, and payment schedule. A contract protects both you and the contractor in case anything goes awry.
Step 5: Sit back and relax
Once the project is underway, please sit back and let the professionals do their work. Platinum Roofing and Construction is known for delivering exceptional results without interrupting our clients' daily lives. We ensure the job is done right the first time and pride ourselves on delivering the highest quality service possible.
Repairing your roof may seem daunting, but it doesn't have to be. Take time to inspect the damage, choose a reputable contractor, discuss the project details, get it in writing, and then sit back and relax. At the same time, the professionals at Platinum Roofing and Construction do their work. With our extensive experience and proven track record of success, we are confident that we can get your roof back to its best with minimal hassle. Don't hesitate to reach out today to get started!